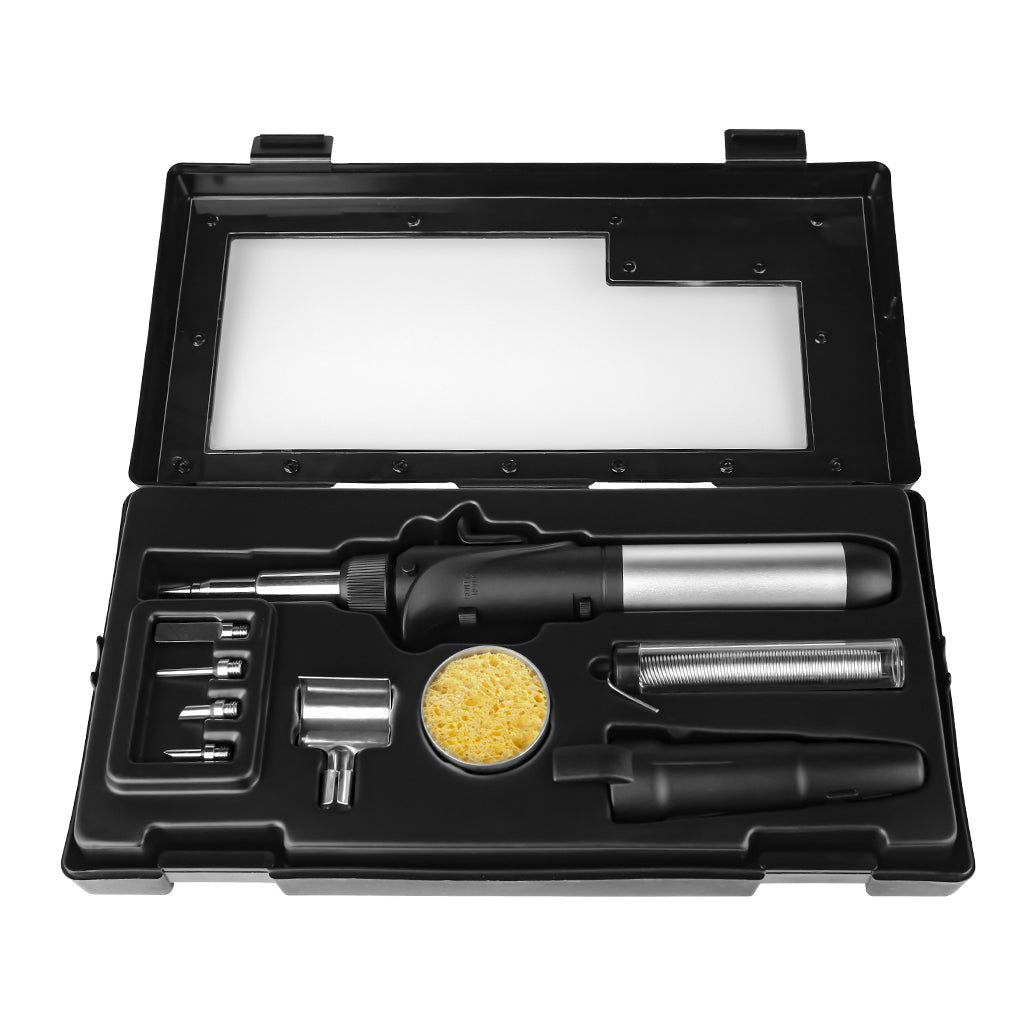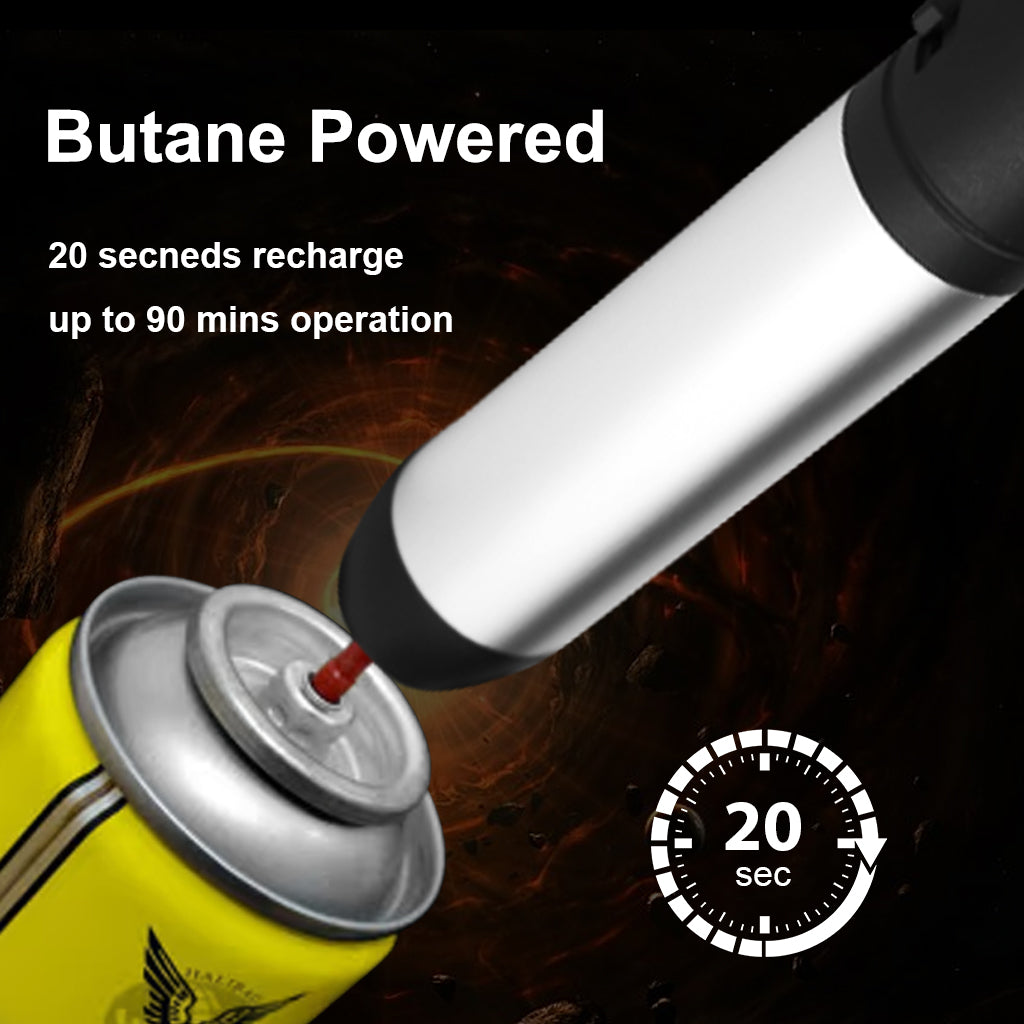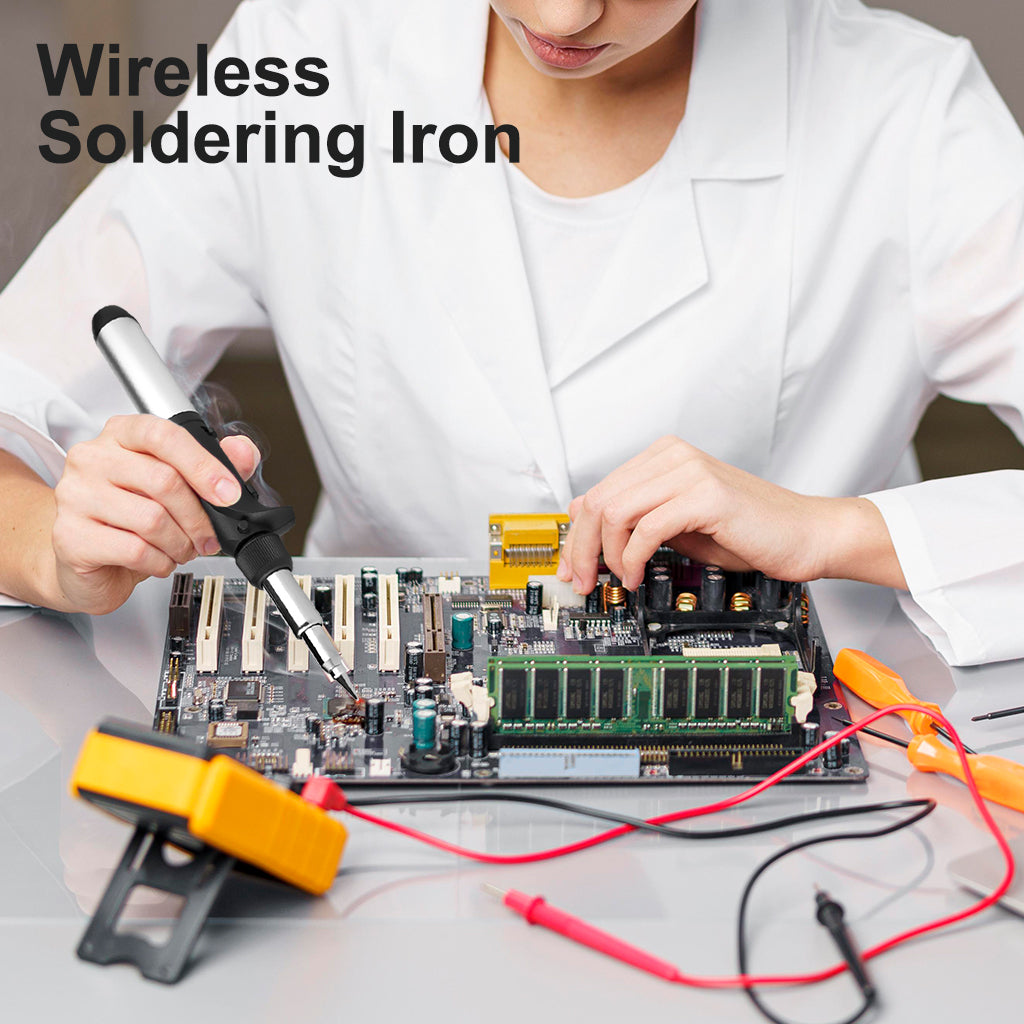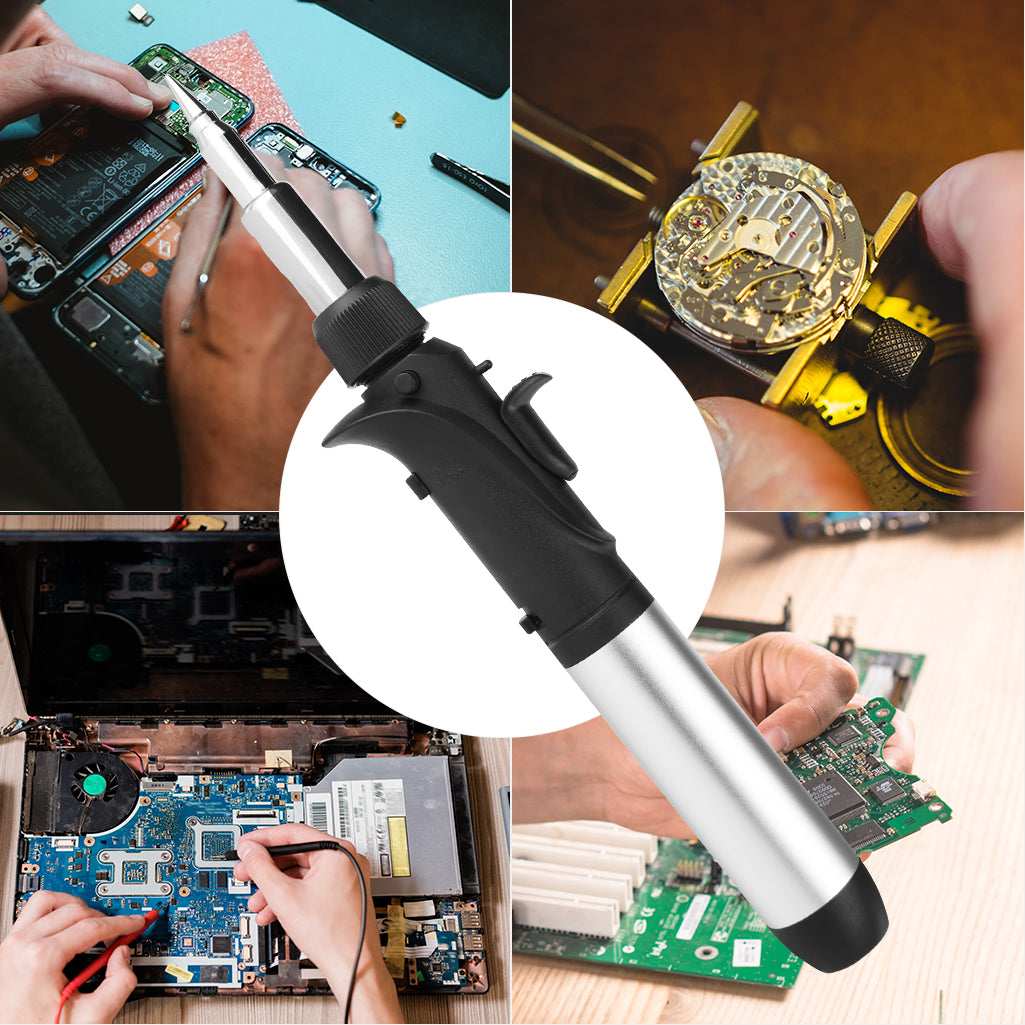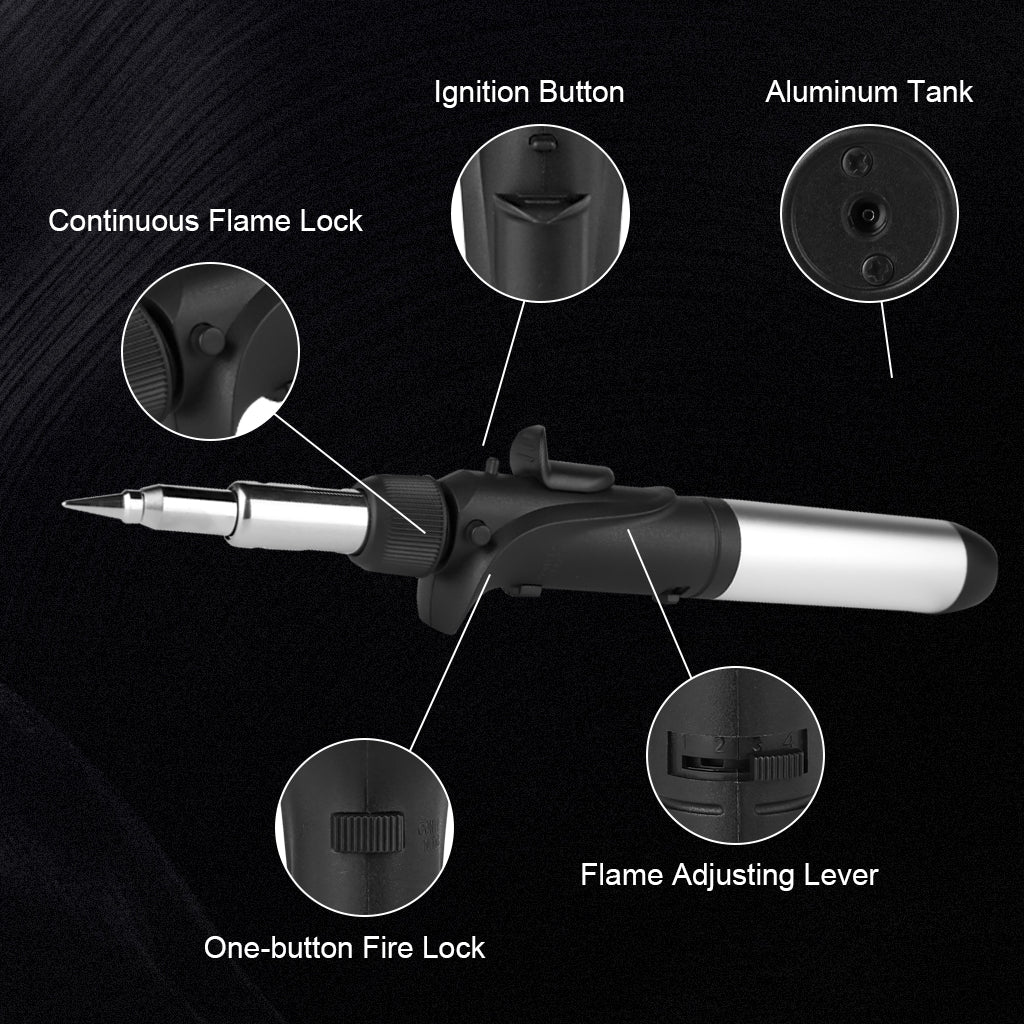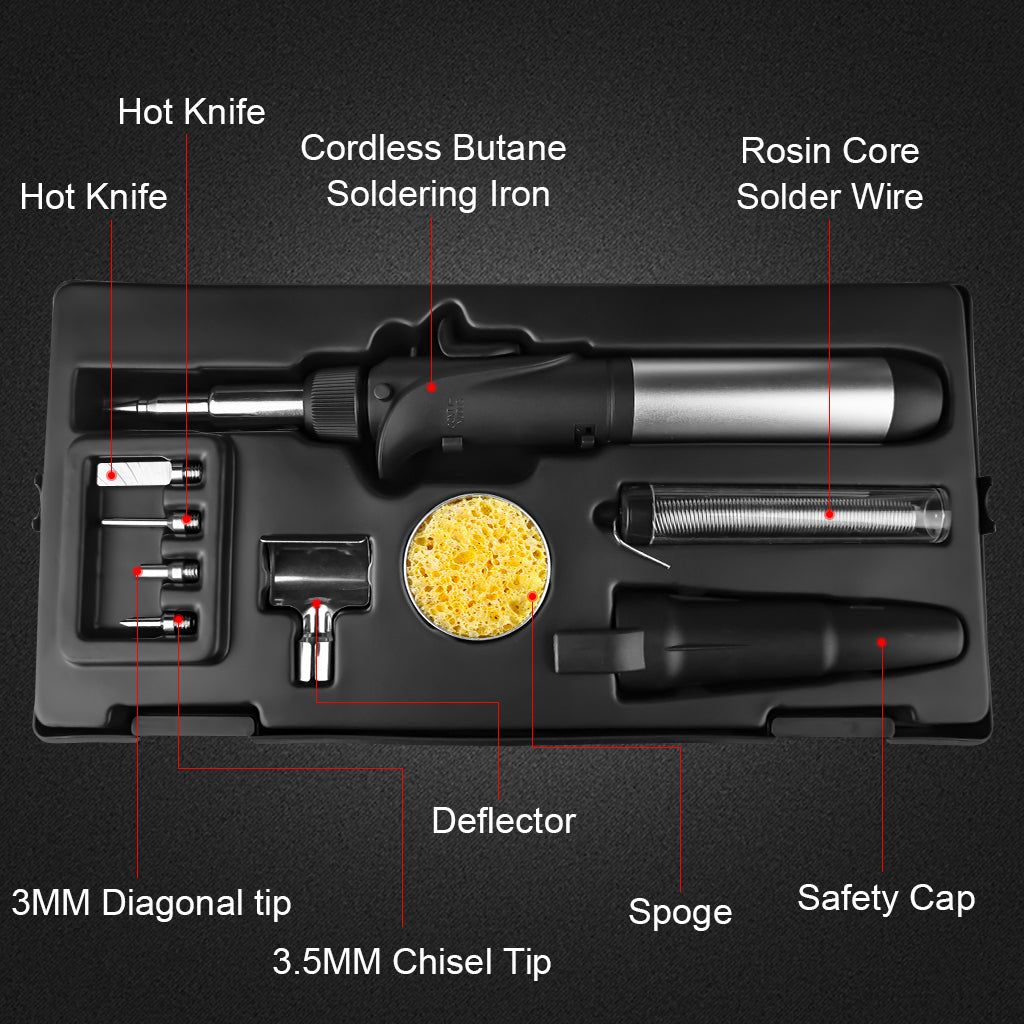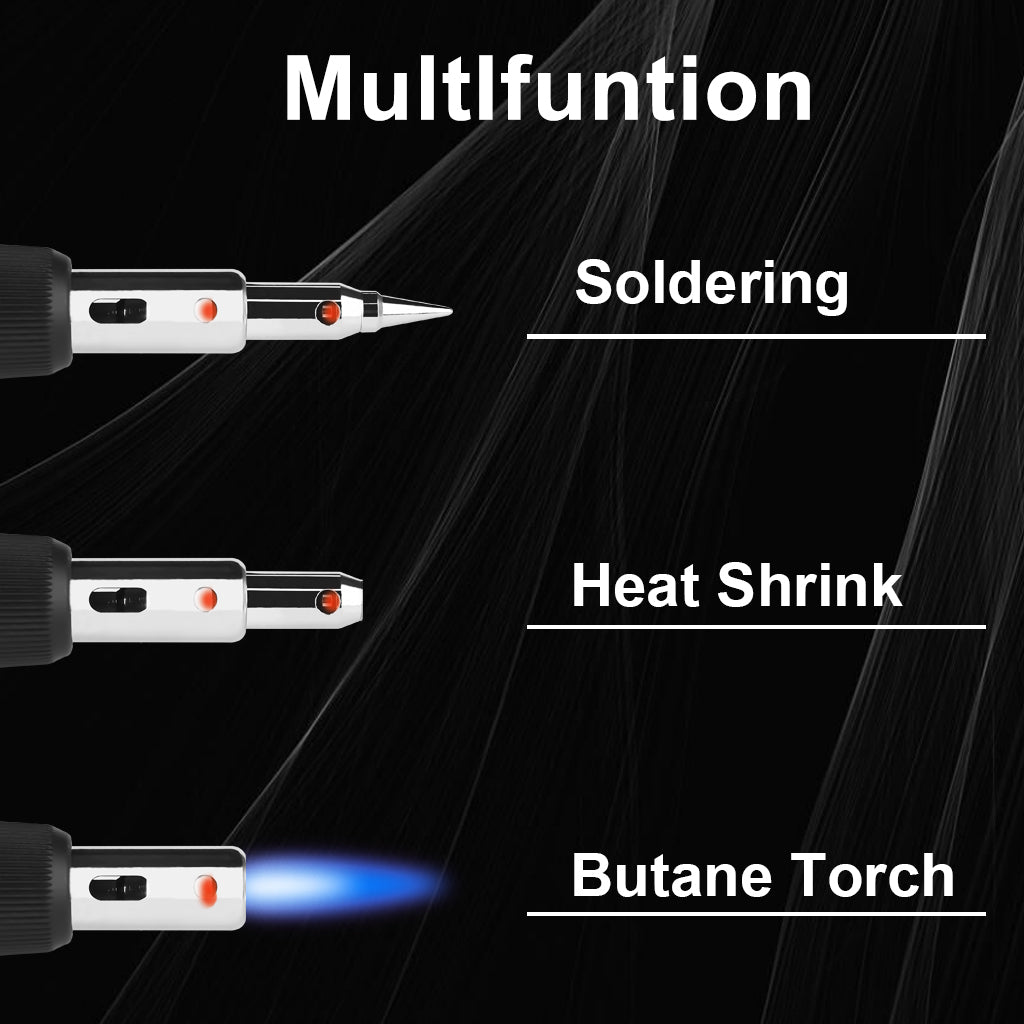 ®JETPRO Butane Soldering Iron Portable with Adjustable Soldering Temperature and Kit Cordless Butane-Powered (Butane Gas Not Included)#YZ062
$45.99
Regular price
$49.99
Subscription • Save
Adjustable Temperature

 

- Control the heat output with ease, adjusting the flame to suit your needs. Our soldering iron also has an adjustable open flame function (butane torch). The temperature range is infinitely adjustable, giving you precise control over the heat applied to your workpiece.
Safety Lock

 

- Integrated ignition trigger with safety lock for easy start up, no independent ignition tool required. Safety lock prevents accidental ignition.
Multifunctional Design

 

- This unit combines a butane solder iron, micro gas torch, and heat blower gun in one tool.
Quick Start with Self-Ignition

 

- Get started easily with a single click. This unit heats up faster than an electrical soldering iron, with the gas valve turning on and the ignite button lighting up the unit instantly, producing a hot, orange flame.
Multi-Purpose Kit

 

- Cordless butane soldering torch ideal for wood burning, pyrography, soldering, shrinking, cutting, heating, and other hobby & craft projects.
®JETPRO Butane Soldering Iron Portable with Adjustable Soldering Temperature and Kit Cordless Butane-Powered (Butane Gas Not Included)#YZ062
$45.99
Regular price
$49.99
FAQ
Are there specific recommendations for the use of a SUPRUS lighter?
Yes.Please follow the tips to use lighter.
1. Don't use a fast charger to charge the lighter. These fast chargers have built-in chips to control power, which may be vulnerable to hacking attacks that can cause power surges in the charger, which may damage normal electric devices.
2. Don't forget to close the slide out tip after use. 
3. Try charging the lighter by plugging it into the USB port of a computer.
4. Long-term inactivity will affect battery life.The battery needs to be charged at least once a month to activate the vitality.
5. The tips are made of heat-resistant ceramic (the ceramic does not burn). The lighter may not work properly when there is built up carbon and wax on these tips.  Please clean the tips regularly after use.  
My product isn't working- Can I have it repaired? Is my product covered by a warranty?
In many cases when a product doesn't perform as you would expect, the problem can be resolved at home without any need to return it.Just contact us at service@suprus-beauty.com and include your name, order number and the item(s) you want to cancel. Our staff will then reply within 1-2 business days. 
How long is the warranty on my product?
SUPRUS warranty period is one year from the date you bought the product.
What are the different uses of a Suprus lighter?
The Suprus lighters can be used to light a candle, barbecue, chimney, etc.
Shipping
Fast shipping
Free and fast shipping in U.S.A. Normally it takes 2-5 working days for delivery.
Secure transactions
Transactions are handled with bank-grade security.
Top-Rated Customer Service
Always available via Email, Live Chat.