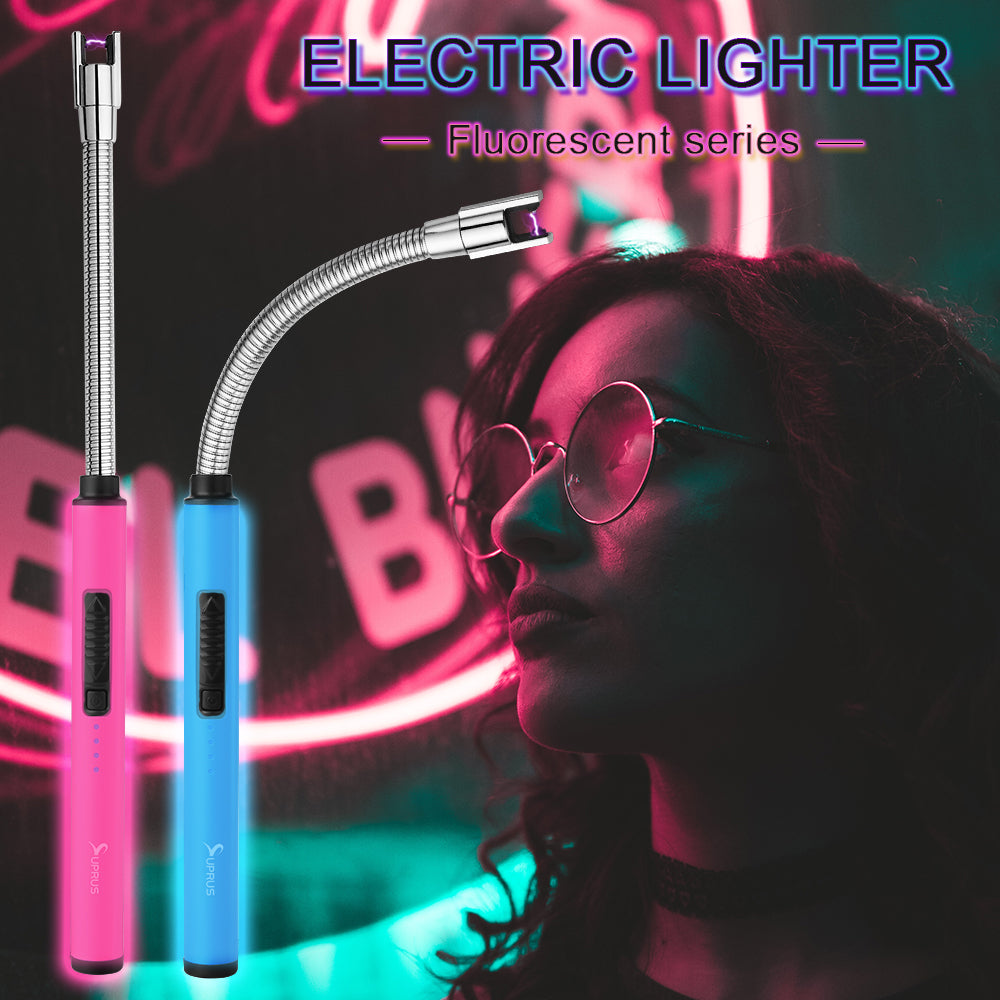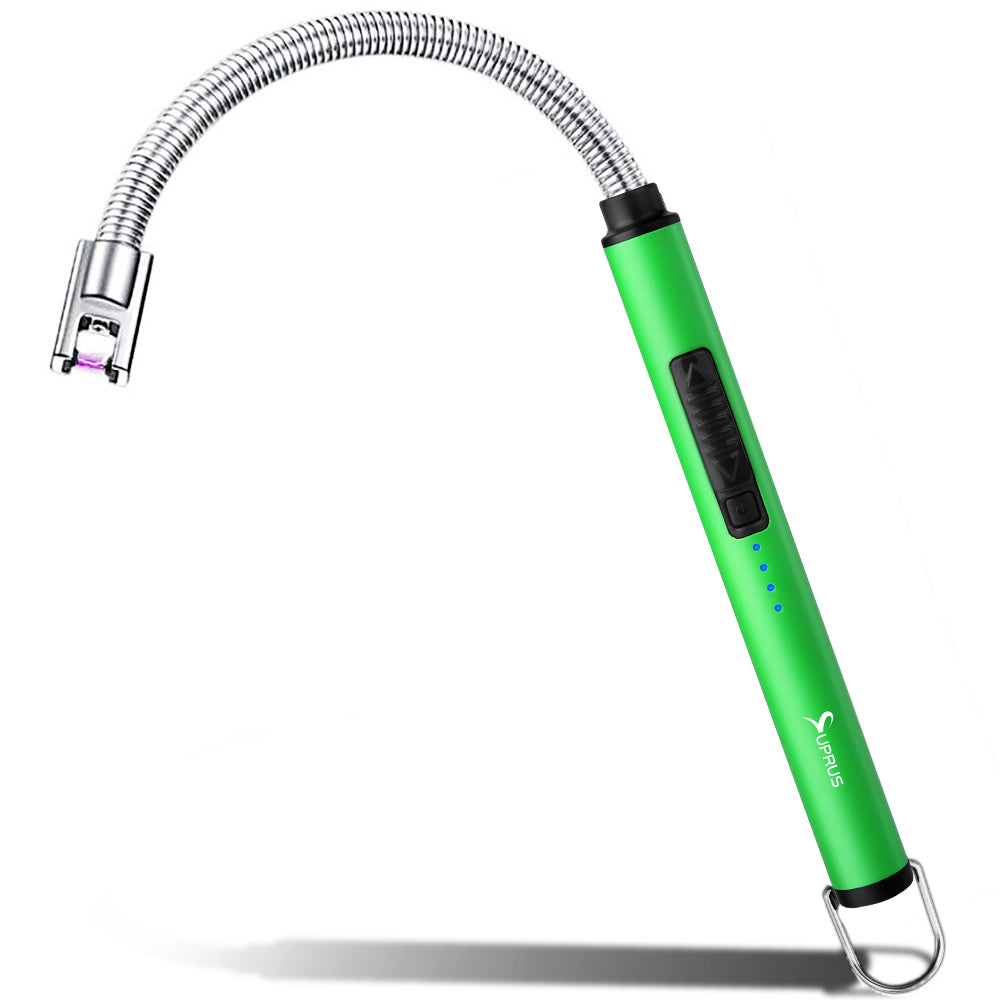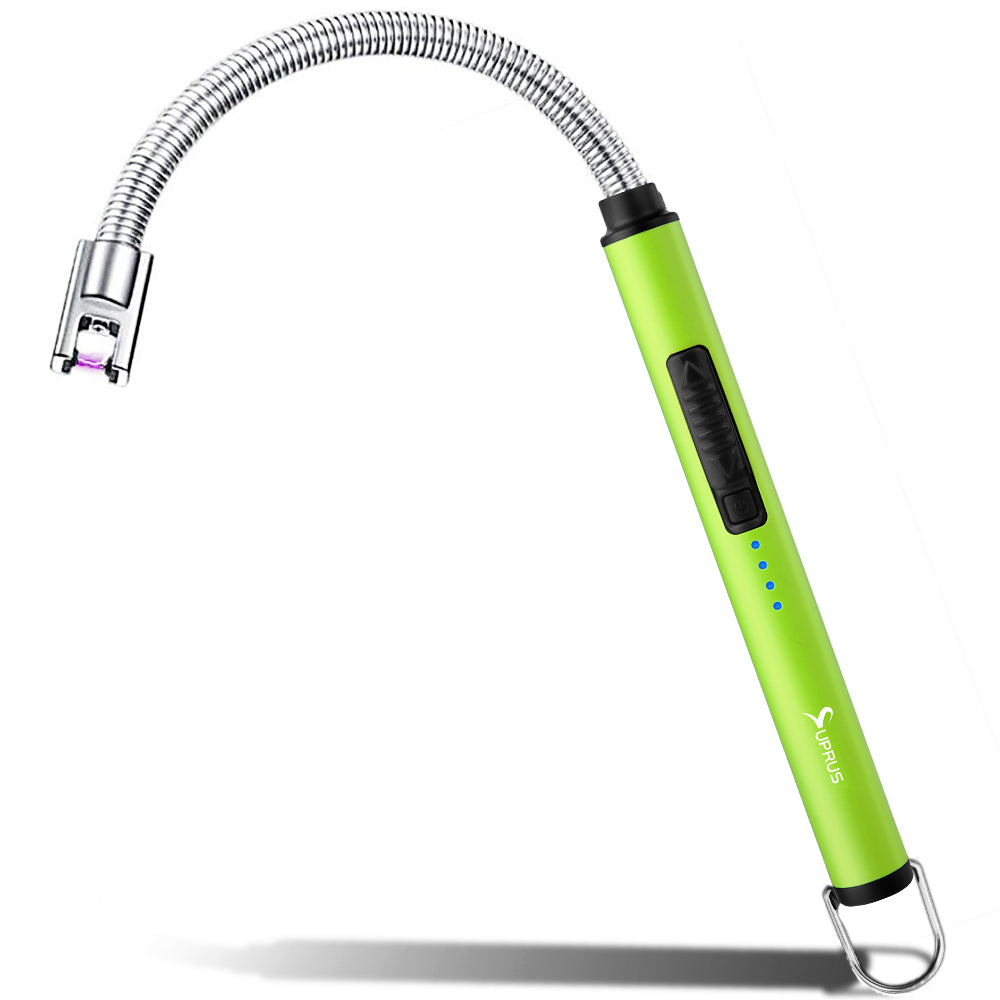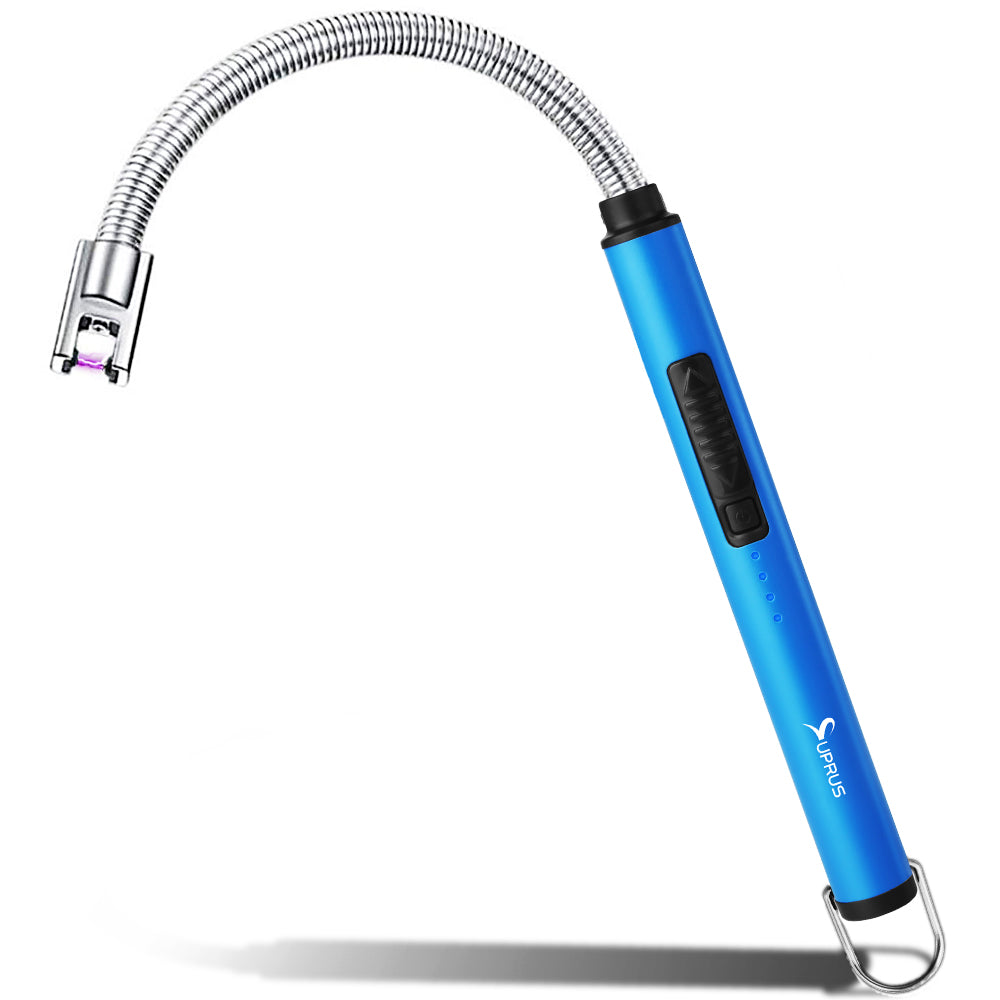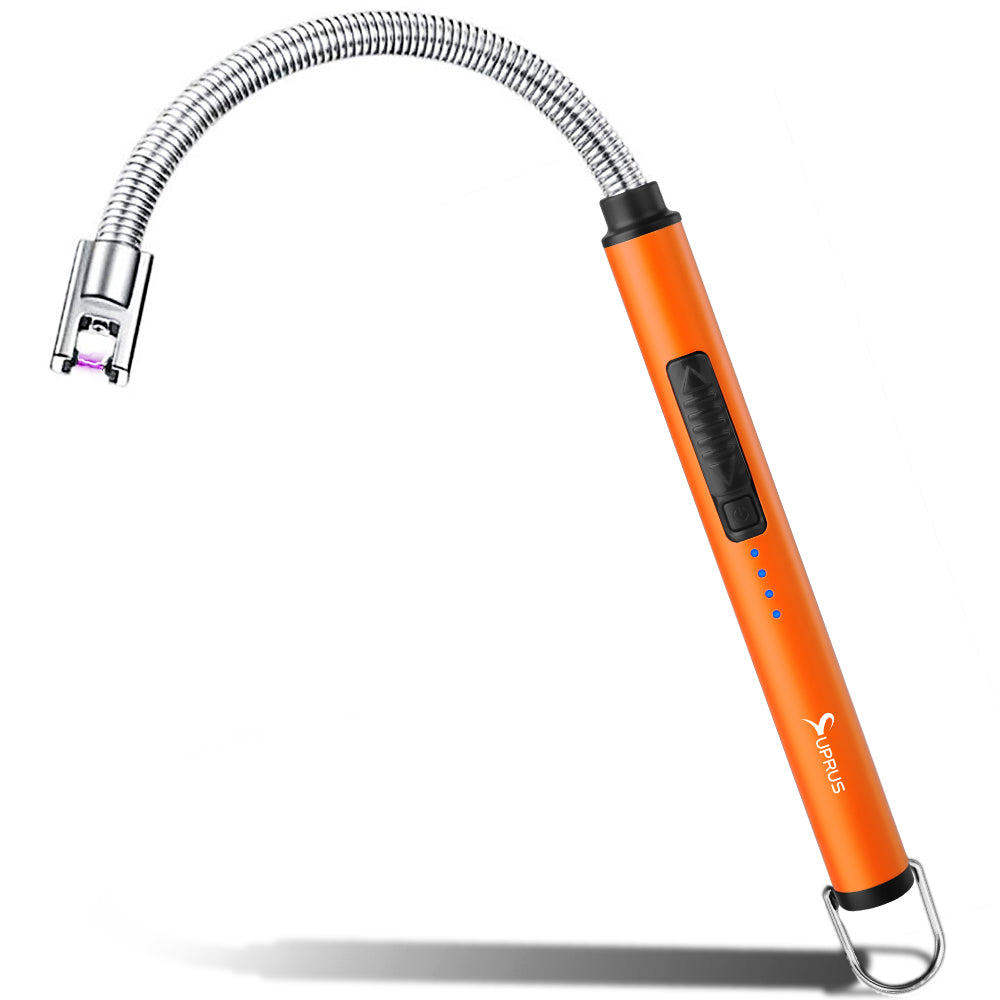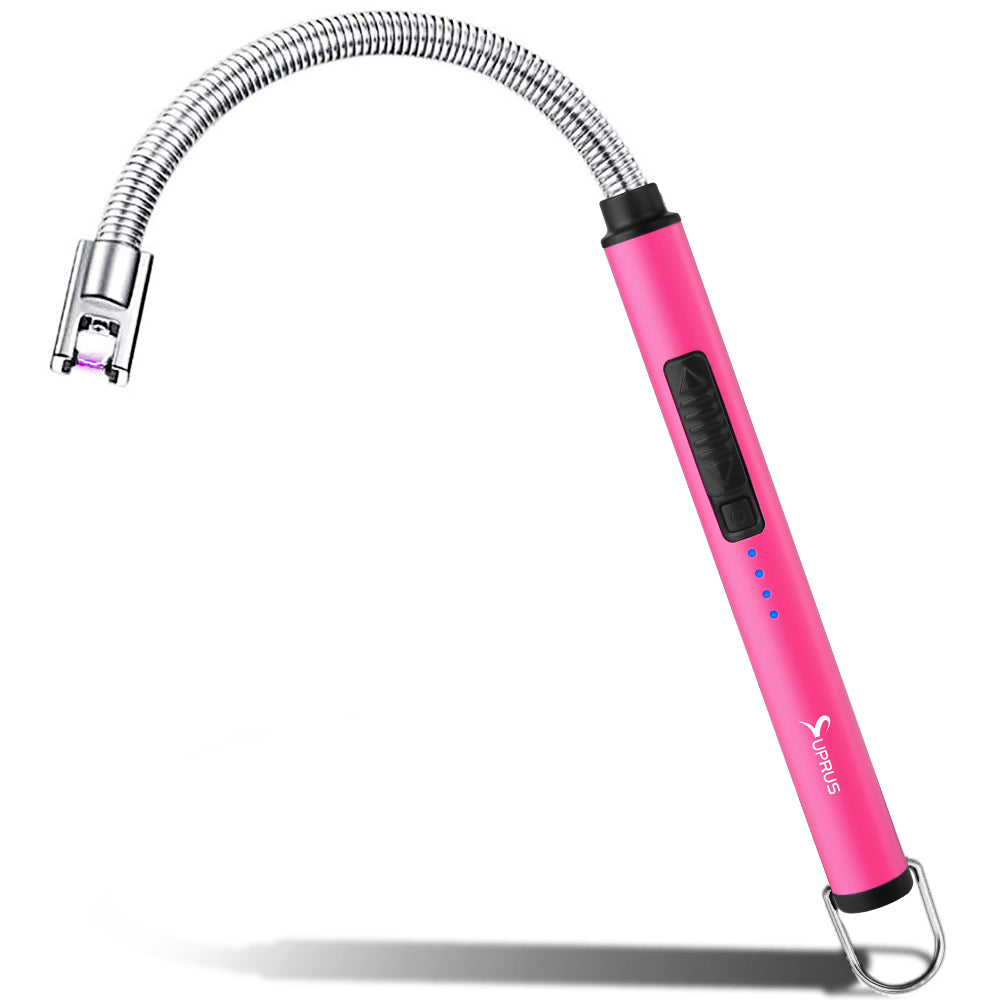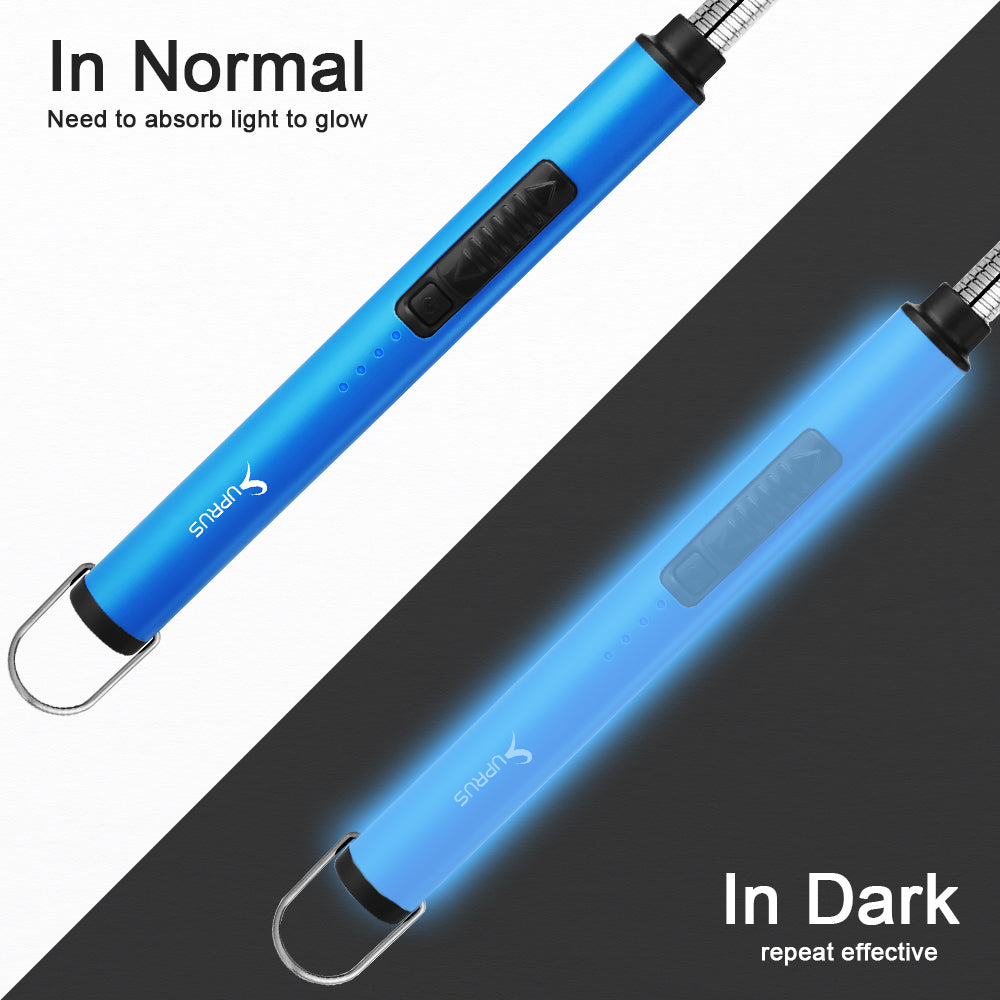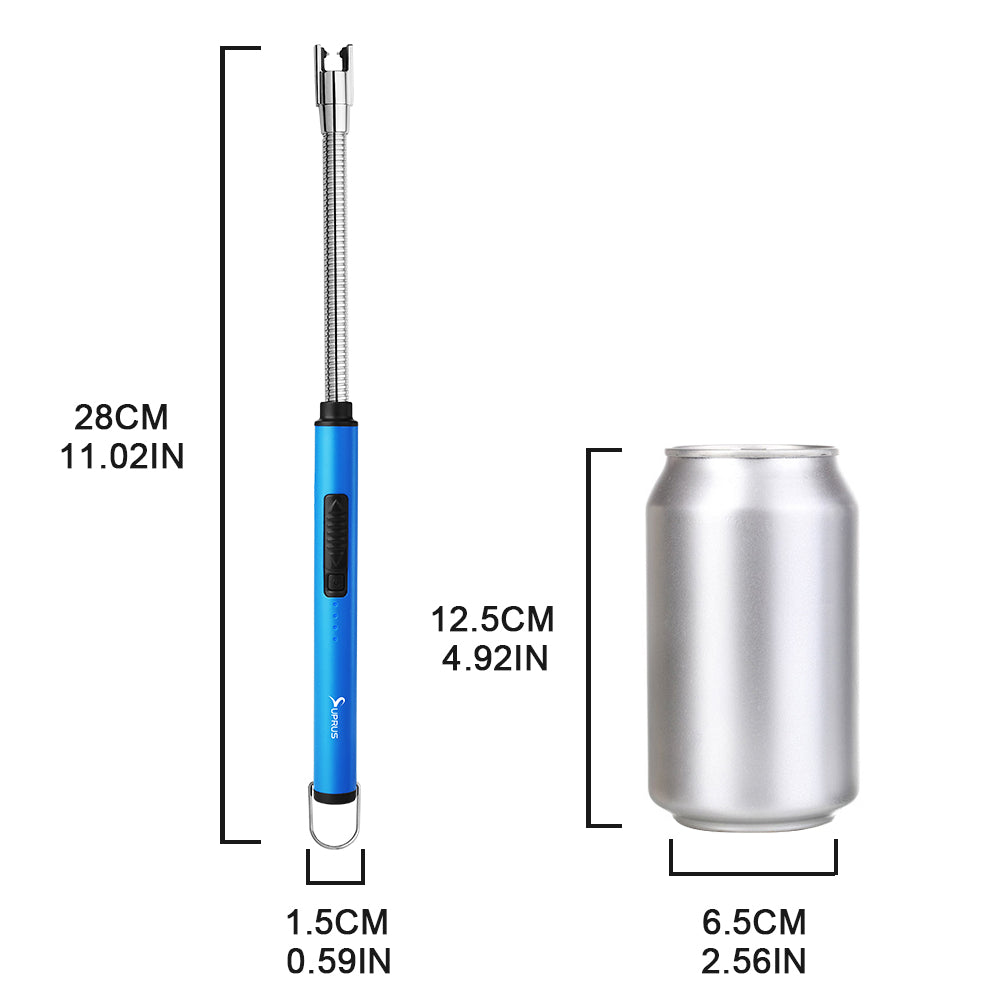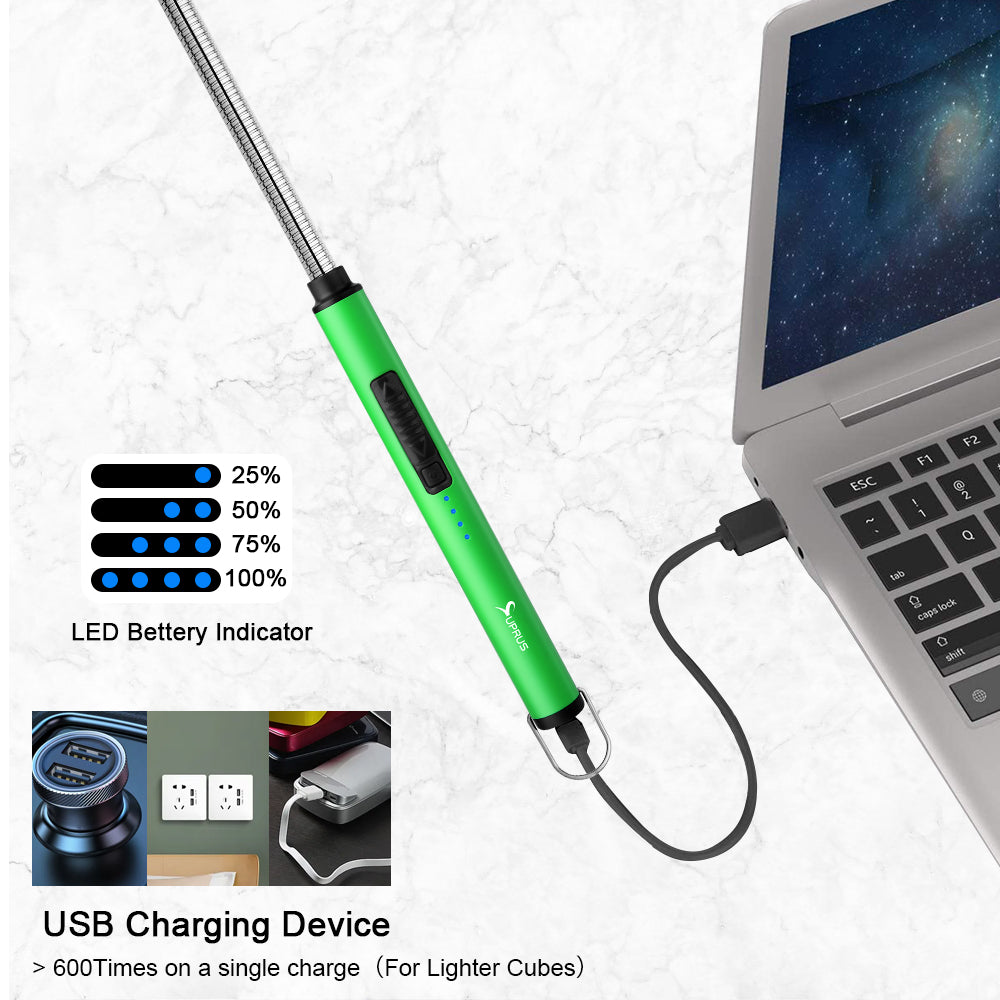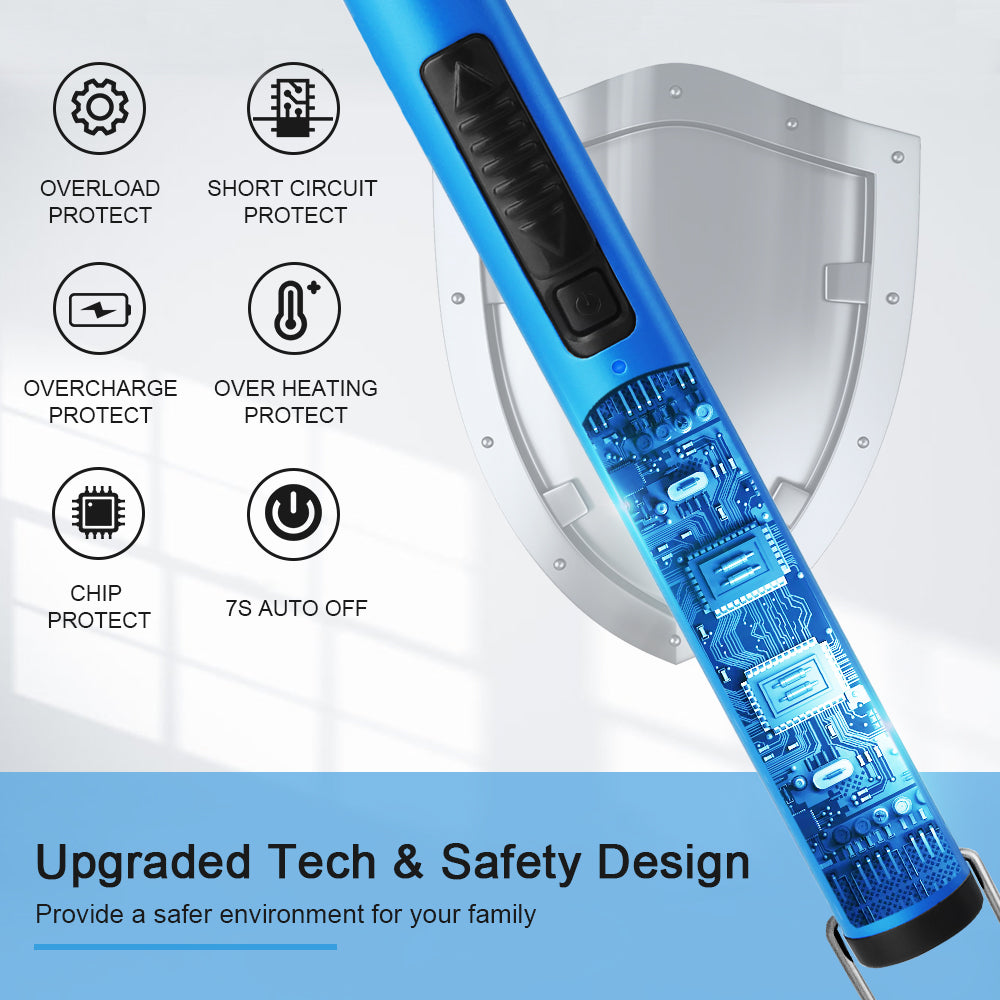 SUPRUS Luminous Electric Lighter 360° Flexible Neck for BBQ Party #YG587
【360°Rotatable Bendable Neck and Widely Use】-The Arc Lighter with 360°Rotatable Neck can be bend to any angle you want to meet different applications,The 4.1in ideal long lighter perfectly use for candles, stoves, BBQ grills, camping, hiking, fireworks, outdoor and indoor activities, etc and protects you and your family from burns.
【USB Rechargeable and Convenient Design】-The eco-friendly candle lighter with powerful USB rechargeable Li-ion battery can be recirculated 500 times, The portable USB cable can connect with computers,power banks, etc,so you can charge it everywhere you want and whatever time.
【Windproof and Plasma Technology】-The Arc lighter adopt flameless plasma technology to protect the electric pulse from being blown out by strong wind or wet weather, ensures easily use it under any weather conditions, Perfect for Grill and Outdoor Lighter, Camping Trip.
【Safety and User-friendly Design】-The candle lighter with Child-proof switch at the on/off button protects children from igniting accidentally,beyond 7 seconds the spark will auto stop ,7 seconds automatically shut down avoids too high-temperature damage. LED Battery Display tip you real-time battery volume by 4 LED lights.
【Suitable For Different Occasions】-Arc lighter also can be used as Flameless Candle Lighter, Plasma Bean Lighter, Camping Lighter, BBQ Lighter, Kitchen Lighter, Torch Lighter, Fire Starter, Fireplace Pilot Lighter. Outdoor Utility Lighter Suit for birthday candle, BBQ grills, camping, and many other uses.
【Specially designed handle】-Superior safety and easy to hold and non-slip. ,The long gooseneck and the safety switch keeps you away from the fire and prevents your fingers from being burned.
【Rechargeable Battery】-It's recommended that charging time is under 3 hours without fast charging head. This Electric-Arc Lighter use Li-ion battery, it can be used more than 500 times( Lighter Cubes) per charge.Battery can be charged more than 500 times.
【Children Safety Button & Battery Notification】-Need to slide out the tip and press the activation button. Slide-Out Tip is design for preventing mistakenly touching.This is the upgraded SUPRUS arc lighter which can display real time battery volume. When 4 LED lights on the barrel turn on, it is full charged.
【Longer Flexible Neck】-The front section can be rotated 360 degrees. This design make it much easier to use in any direction. The arc lighter is not only windproof, but also let you get away from fire burn.
【What Will You Get 】- 1x SUPRUS arc lighter, 1x Type C charging cable, 1x User Manual. When you have any issue with your lighter or service system close return window, please do not hesitate to contact service line.
SUPRUS Luminous Electric Lighter 360° Flexible Neck for BBQ Party #YG587
Great 👍🏽 💡🪄
Excellent lighter and easy to use—great customer service. Highly recommend!
FAQ
Are there specific recommendations for the use of a SUPRUS lighter?
Yes.Please follow the tips to use lighter.
1. Don't use a fast charger to charge the lighter. These fast chargers have built-in chips to control power, which may be vulnerable to hacking attacks that can cause power surges in the charger, which may damage normal electric devices.
2. Don't forget to close the slide out tip after use. 
3. Try charging the lighter by plugging it into the USB port of a computer.
4. Long-term inactivity will affect battery life.The battery needs to be charged at least once a month to activate the vitality.
5. The tips are made of heat-resistant ceramic (the ceramic does not burn). The lighter may not work properly when there is built up carbon and wax on these tips.  Please clean the tips regularly after use.  
My product isn't working- Can I have it repaired? Is my product covered by a warranty?
In many cases when a product doesn't perform as you would expect, the problem can be resolved at home without any need to return it.Just contact us at service@suprus-beauty.com and include your name, order number and the item(s) you want to cancel. Our staff will then reply within 1-2 business days. 
How long is the warranty on my product?
SUPRUS warranty period is one year from the date you bought the product.
What are the different uses of a Suprus lighter?
The Suprus lighters can be used to light a candle, barbecue, chimney, etc.
Shipping
Fast shipping
Free and fast shipping in U.S.A. Normally it takes 2-5 working days for delivery.
Secure transactions
Transactions are handled with bank-grade security.
Top-Rated Customer Service
Always available via Email, Live Chat.